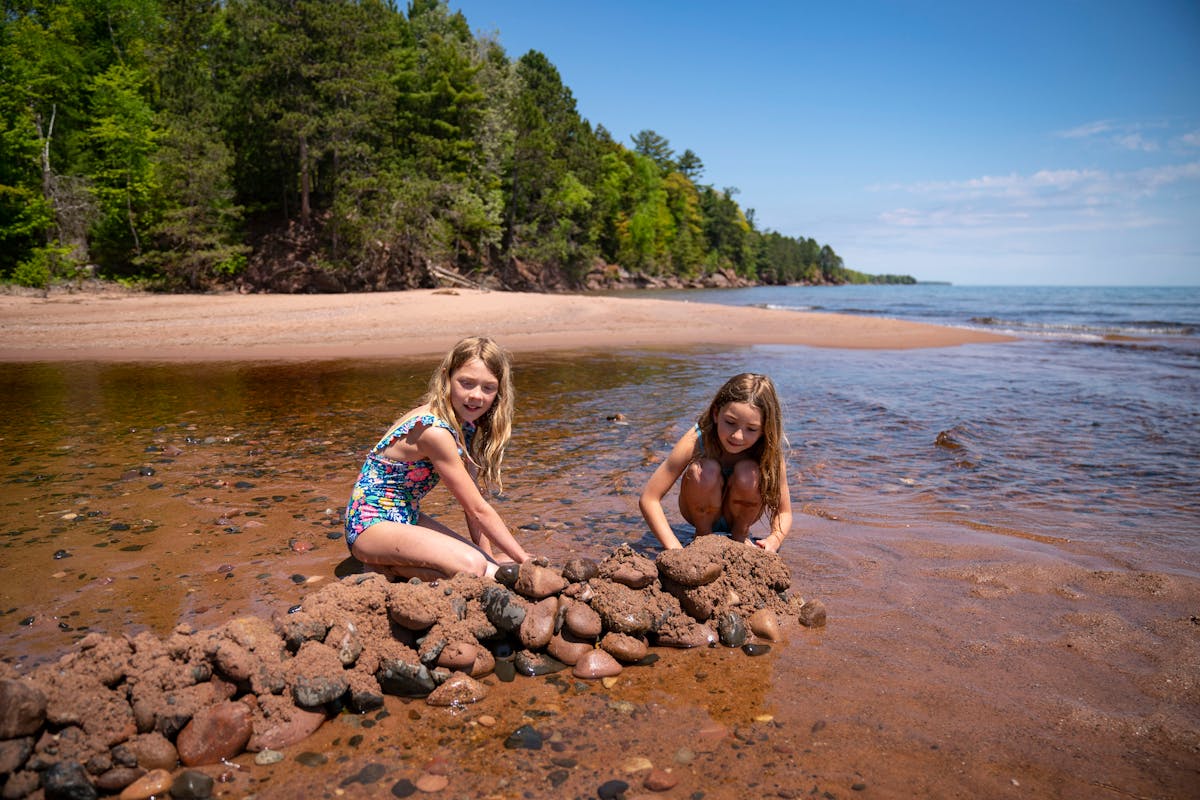 Big Bay, Madeline Island
La Pointe, Wisconsin
Those crystal-clear Superior waters, ringed by a mile-plus crescent of rose-gold sand on the quiet side of remote Madeline Island, are a big part of why Big Bay is our favorite beach in the Midwest. A wildlife-rich bog lurks behind the sandy spit, which links Big Bay Town Park and a same-named state park. A creek flows into the sheltered bay, providing a hub of activity for kids splashing and constructing. You can recline in the shade of a pine tree and gaze miles across the lake at the rolling peaks of Michigan's Porcupine Mountains. Paddlers push off in search of sandstone sea caves and cliffs. A single small yacht might anchor near the shore. Even getting there is an experience: Four hours northeast of the Twin Cities, Madeline Island is accessible via a short ferry from Bayfield, Wis. From the island village of La Pointe, it's a six-mile drive to Big Bay. Pedestrians might rent bikes or scooters in La Pointe and head straight to the town park and beach, where rustic campsites overlooking the bog are booked well in advance. At neighboring Big Bay State Park, cliff jumping from a certain sandstone ledge is a famed Madeline tradition.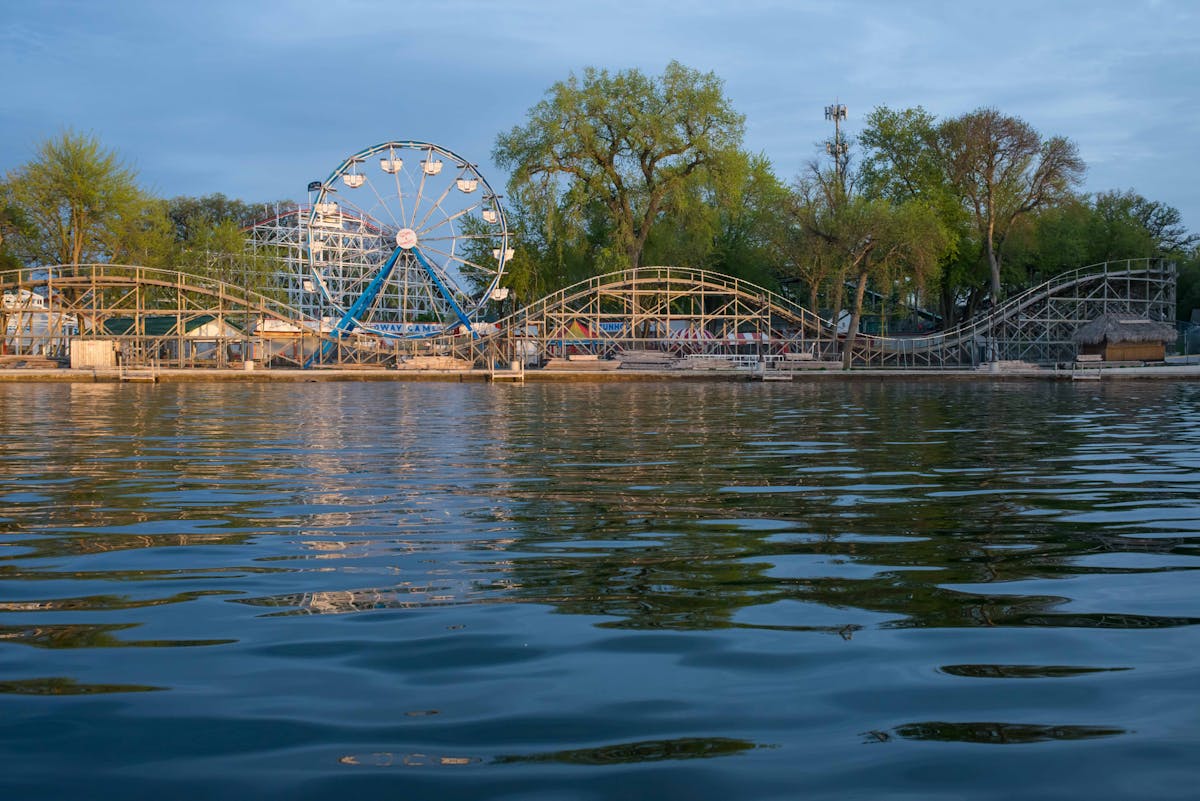 Arnolds Park Beach
Lake Okoboji, Iowa
This sandy stretch on Lake Okoboji — one of a chain of five that are considered Iowa's Great Lakes — sits almost in the shadow of a historic wooden roller coaster, bumper cars and midway games. The free beach is part of Arnolds Park Amusement Park, and the beach offerings befit its lively location. Jet Skis, volleyball, parasailing? Yes, yes and yes.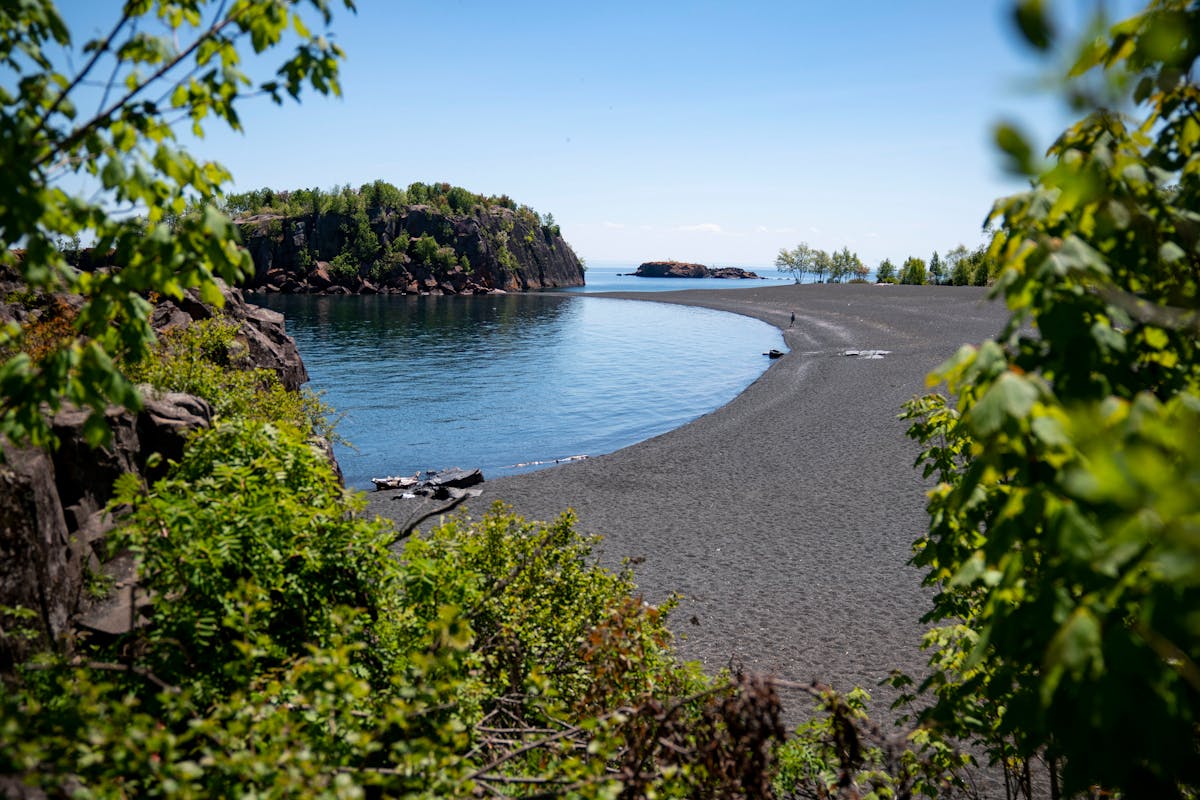 Black Beach
Silver Bay, Minnesota
Unlike much of the rest of the North Shore, which is lined with rocks of various sizes, from stone to boulder, this otherworldly beach highlights coal-colored sand set off with red cliffs. Consider it a mash-up of Minnesota's natural beauty and mining history. This soft black sand is the result of taconite residue dumped into Superior by mining companies.
Park Point
Lake Superior, Duluth
Stretching six miles, the world's largest freshwater sand bar separates Duluth Harbor from Lake Superior. Grab a stand-up paddleboard, a kayak or a picnic lunch in buzzing Canal Park and head over the Aerial Lift Bridge to the beach that may be Minnesota's answer to the Atlantic Coast. Until early July, sections of beach between the bridge and the 12th Street parking lot will be closed in phases for cleanup.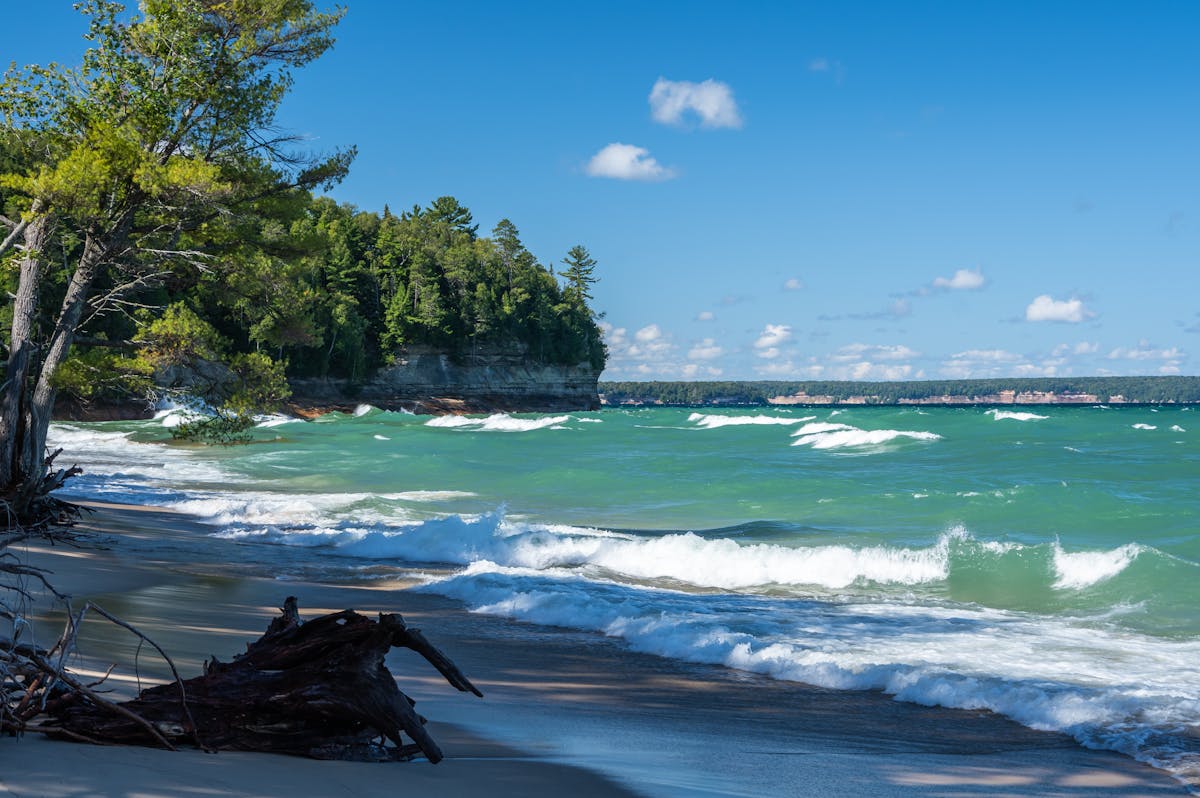 Miners Beach
Munising, Michigan
Beyond a thicket of jack pines lies a nearly mile-long stretch of sand on Lake Superior's South Shore, in Michigan's Upper Peninsula. The pristine spot — a popular launch for kayakers — is part of the Pictured Rocks National Lakeshore. A small waterfall, Elliot Falls, cascades into the lake on the east end.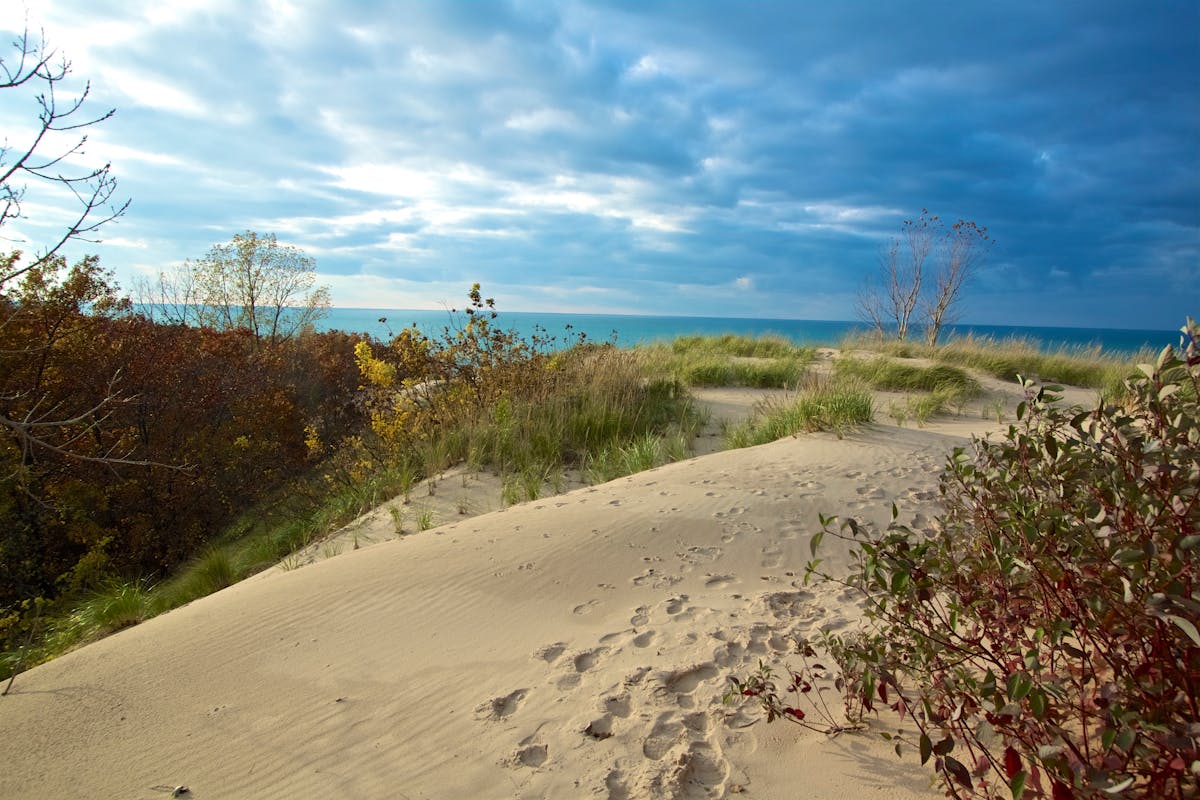 Indiana Dunes National Park
Indiana
The ecological beauty of this land forged by glaciers — including dunes, oak savannas, marshes and forests — suggests why it is one of the newest national parks. Its pristine beaches likely played a role, too. The 15-mile stretch of sand on Lake Michigan includes eight distinct ones, all rimmed by stunning dunes.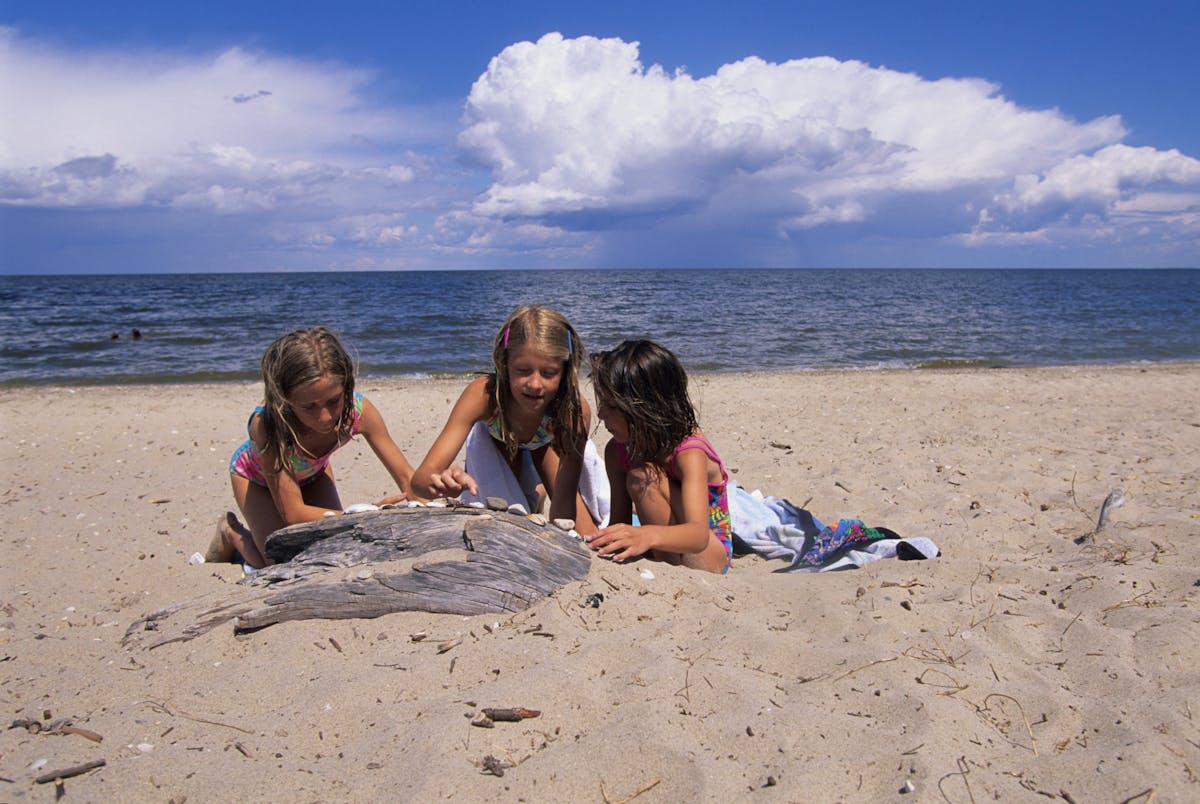 Zippel Bay State Park
Williams, Minnesota
The best Minnesota beach you may not have heard of, this surprisingly broad swath on Lake of the Woods sits on the northern rim of the Lower 48. In under-visited Zippel Bay State Park, take the Hiking Club trail to the jetties where Zippel Bay spills into the huge international lake.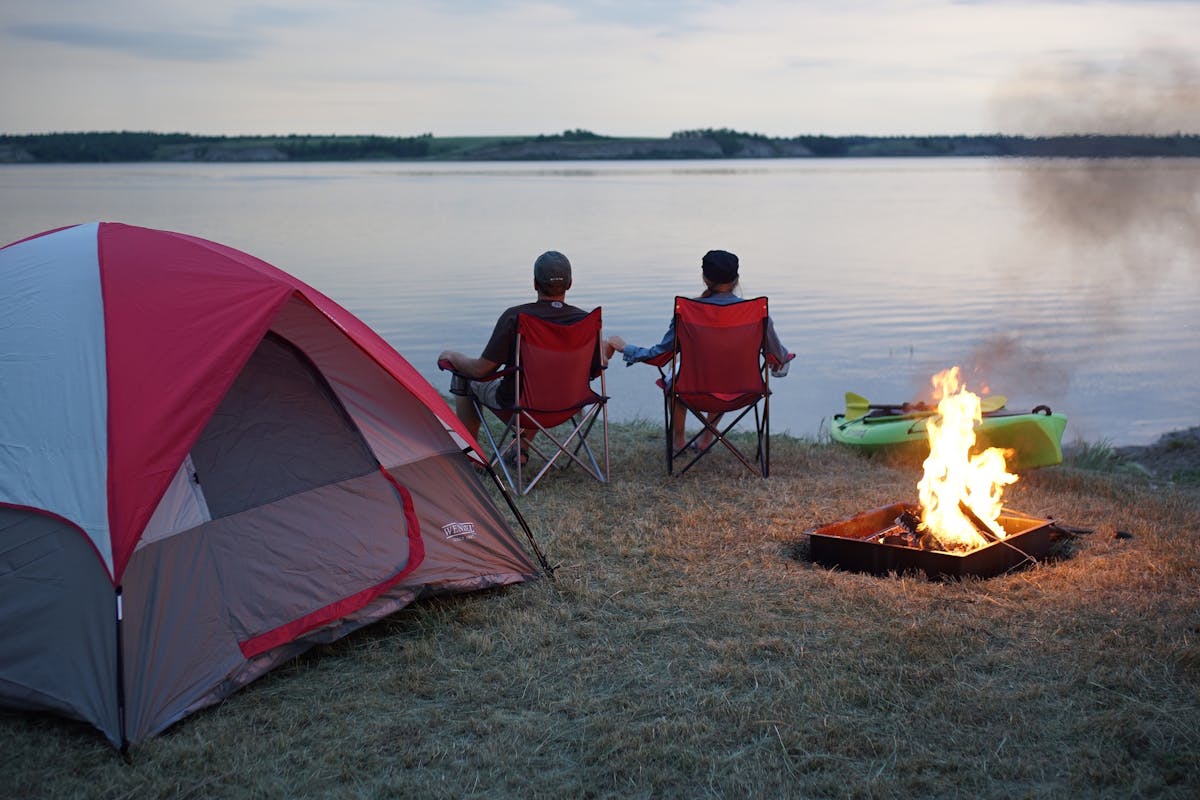 Lake Sakakawea
Pick City, N.D.
On the high plains of central North Dakota, the rare lake is a sanctuary. This 180-mile-long reservoir on the Missouri River is a boating paradise, and Lake Sakakawea State Park does it justice with lakeside camping, hiking trails and a modest swimming beach.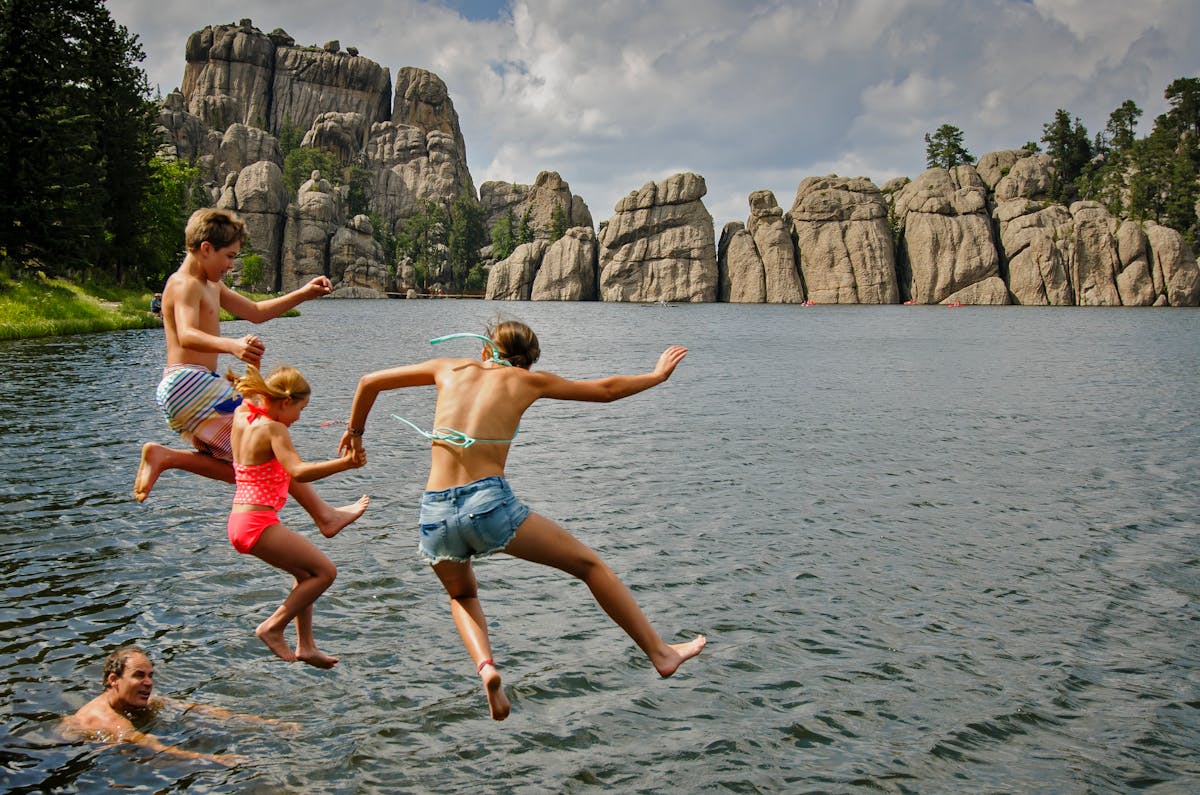 Sylvan Lake
Custer State Park, S.D.
This gorgeous swimming hole is a gem of South Dakota's exceptional Custer State Park in the Black Hills. Striking granite formations encircle the lake, and rock climbing and hiking are available. It's open to parkgoers but part of the Sylvan Lake Lodge, a classic 1937 resort in the Custer system.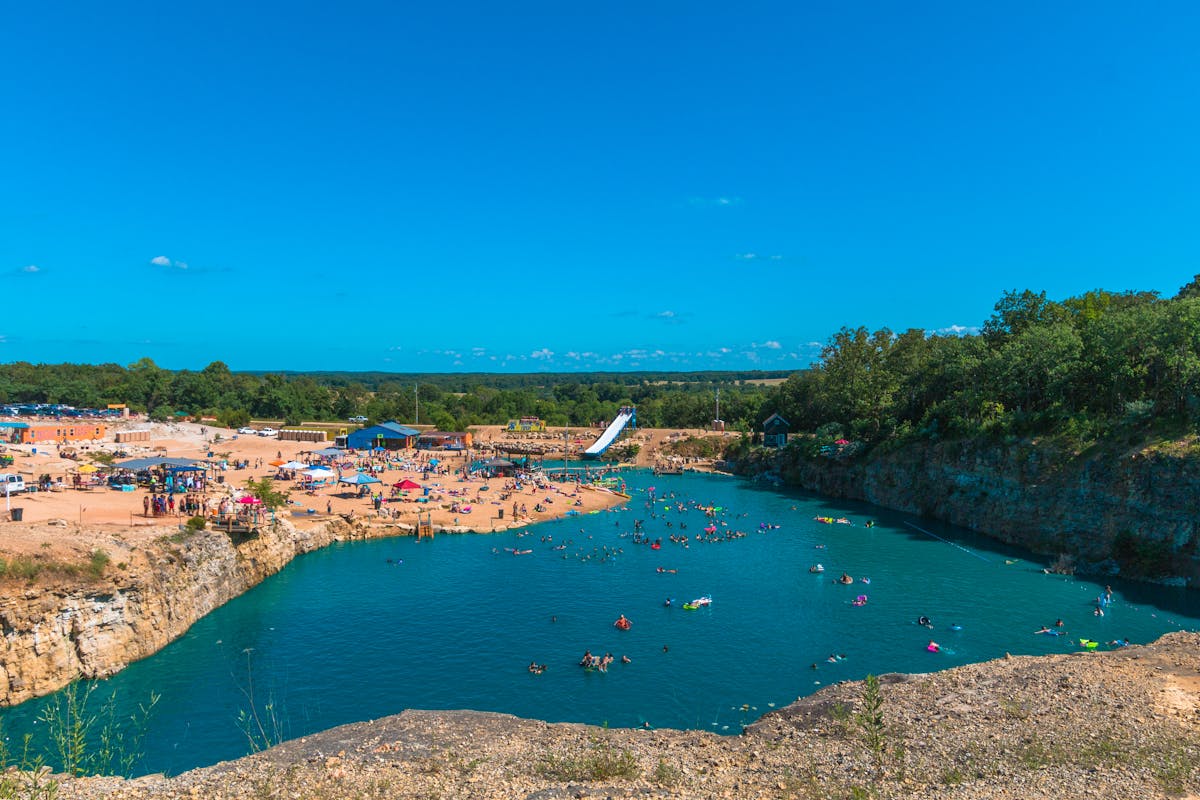 The Fugitive Beach
Rolla, Missouri
Mark Twain couldn't have anticipated this. For pure Missouri insanity, this quarry-turned-water park in the Ozarks has a 60-foot slide, 20-foot cliff jumping, volleyball and other beach games, and a family-friendly yet somewhat rowdy reputation. Are we there yet?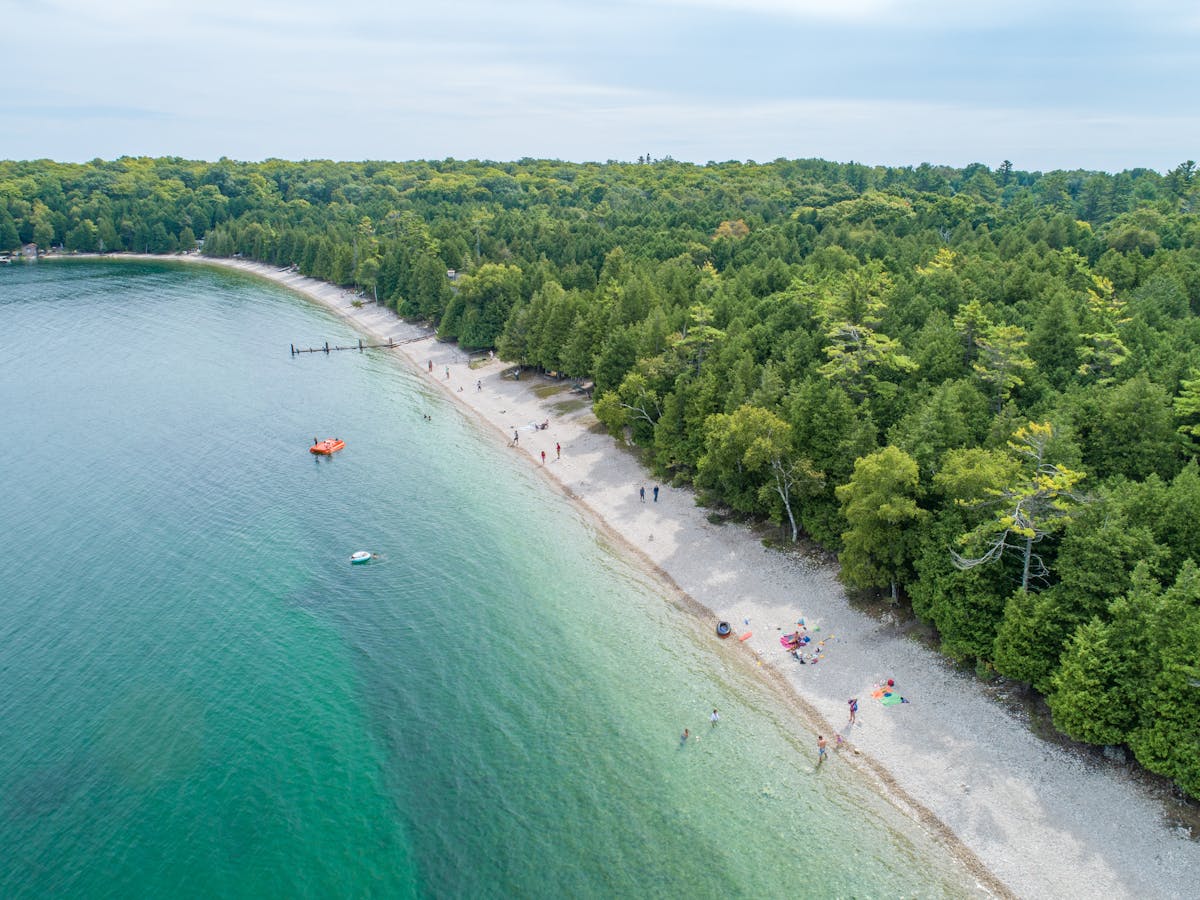 Schoolhouse Beach
Door County, Wis.
Not all beaches are sand. On Washington Island, at the very top of Door County, this unique lagoon near the mouth of Green Bay is composed of smooth limestone rocks. It's said to be one of only five such beaches in the world. But don't take any rocks home — it's illegal to remove them. Sandals are a must.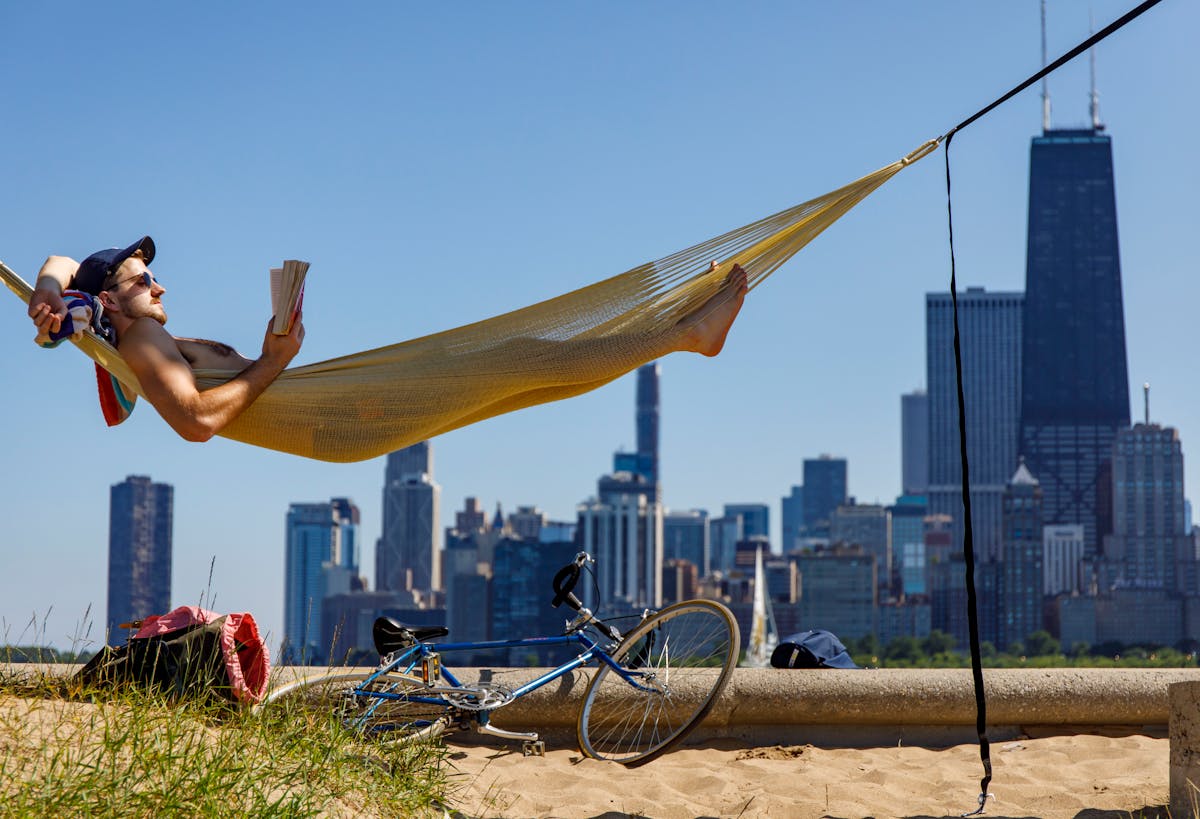 Oak Street Beach
Chicago
For a true urban oasis, the Windy City has 24 beaches along 28 miles of Lake Michigan shoreline, many of them backed by one of America's great skylines. Of note are the deep-water Oak Street Beach and the iconic gay and lesbian enclave of Kathy Osterman Beach, aka Hollywood Beach.